FROM AUTHOR & GLOBAL BEAUTY EXPERT GREGORY LANDSMAN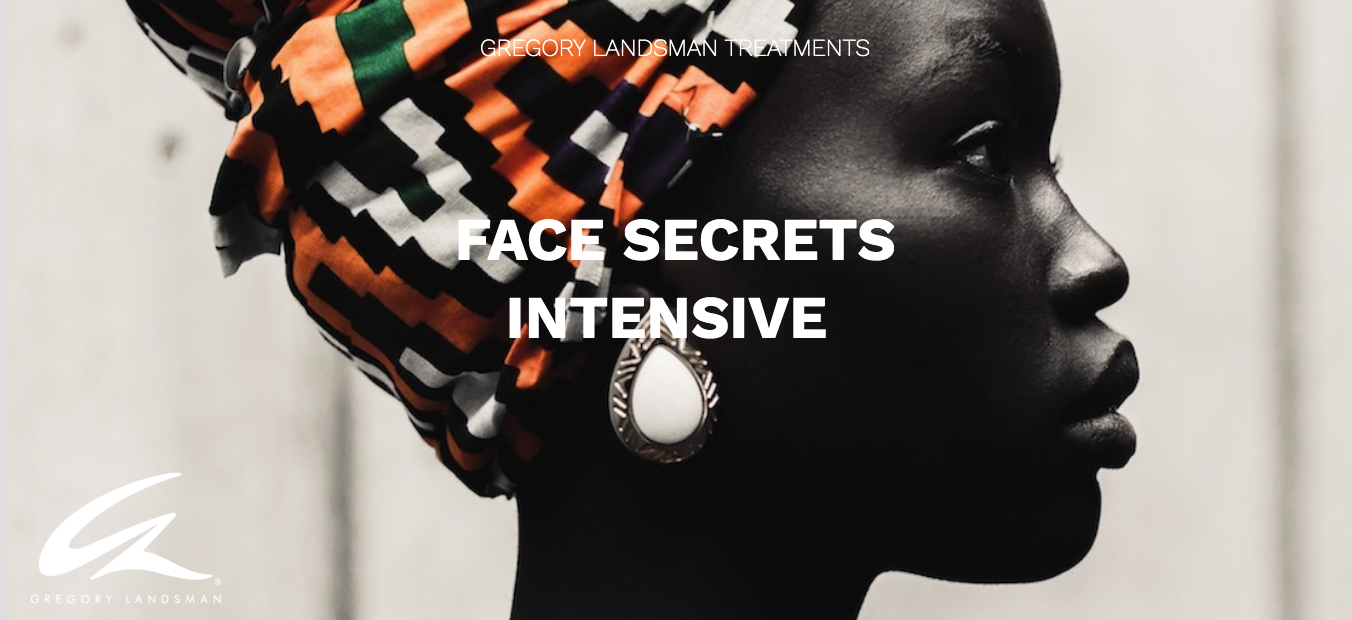 IT DOESN'T MATTER HOW WE SAY IT, MOST OF US WANT TO LOOK YOUNGER AND FEEL HEALTHIER?
The good news is that looking younger is a lot easier than we have been led to believe.
When we think about 'aging gracefully' there is no harm in giving grace a helping hand.
At first glance dealing with your skin and the lines that come with aging can seem complicated and the hundreds of expensive products on the market can leave you totally confused, which begs the question what can we do about it?
We can heal so many aspects of our skin, even the fine lines; but the first myth we need to debunk is that 'skin health is about waging war on wrinkles'.  
The secret behind dealing with wrinkles, fine lines or sagging muscles is understanding that they are trying to tell you something about what is going on inside the body. 
The often overlooked truth is that there is an indelible link between the way we look and the way we feel.
The key here is stress! The stress that we feel and the stress we place on our bodies from our lifestyle choices.
WHEN THE STRESS HORMONE CORTISOL IS RAGING, WE ARE AGING PREMATURELY!
Those little lines will always tell us the truth! They will shout about the stress we are carrying, how much we are worrying and our lack of sleep. But they will also let us know the nutritional value of the food we are eating, whether we are drinking enough water and the environmental and lifestyle toxins of every kind that we are exposed to day-to-day.
There is no doubt that our skin is a pure reflection of how we feel and the way we are living. It shows us daily what we are doing or in some cases not doing.
But there is a solution. We don't need to age pre-maturely.
I BELIEVE HOW WE AGE IS 100% CONTROLLABLE ON A DAILY BASIS.
So if you are serious about wanting to do something about wrinkles and fine lines, then the answer is learning how to deactivate the stress hormone. It is this hormone that helps create wrinkles, and leaves skin dry, dull and sagging.
There is a lot more to dealing with a wrinkle than a cream, but it can be done and I will show you how.
This 5-Day Intensive provides insight into some key techniques and treatments that can keep skin looking younger and healthier for longer.
With the Treatment Presciptives in the FACE SECRETS Intensive you can reboot your skin health and take years off the look of your skin. All you need to do is make the decision to do it - as how we age is in our own hands!
I look forward to sharing some of the most powerful treatments to transform skin. They are what I practice myself, use in my Geneva Treatment Room and shared with models of every age for years. They are also recommended by doctors and taught in universities as one of the best ways to look after your skin naturally.
I hope you enjoy the treatments and adopt these quick, easy to use practices and formulas for many years to come.
But as you go through the 5-Day Treatment Intensive, please keep in mind that the beauty we find outside ourselves is a very small aspect of what lies within.
Through my years of experience in the fashion industry I have come to believe that real B.E.A.U.T.Y. is based on the principles of …
Balance, Enthusiasm, Acceptance, Understanding, Trust & You
I believe that:
B alance in our lives unfolds from the inside out.
E nthusiasm lies within the way we think and feel about ourselves.
A cceptance is the path to making peace with ourselves and others.
U nderstanding ourselves gives us clarity and wisdom to know what we want, and importantly, what we don't.
T rust attunes our heart and mind so we can nurture spontaneity and adventure in our lives, and know that…
Y ou have what it takes to create the life and love you know you deserve and to never settle for anything less.
While this information is about learning to nurture your face and your body with great natural formulas that work, it is also about taking the opportunity to nurture the inside with good thoughts and good feelings.
Stay blessed and well!
Gregory Landsman